Pioneering Carbon Pricing & Risk Management Specialist on Cusp of Revolutionising Carbon Markets
An outstanding opportunity for visionary investment in a company facing a funding crisis. The entrepreneur purchasing this company must be ready to assume a global leadership position in the newly emerging arena of CO2 metrics and how these real-life dollar values are set to change the face of the conventional balance sheet forever.
Carbon Metrics, complete with their dollar valuations and implications, are about to make their first-ever appearance in the corporate accounting world – and they will become impossible to ignore. Whoever owns and drives this new technology, complete with its IP and software capabilities, potentially has the entire world at their feet.
For this is the ONLY company in the world to have scientifically determined the true price of CO2 emissions, based on the loss and damage caused by extreme weather events attributable to manmade climate change. They alone can put a truly accurate $ price on this: dollars per tonne CO2 - not just tonnes of CO2. This has vast implications for accounting practices in every sector, for example:
• Dollar-costed carbon auditing of big-ticket projects like nuclear power plants
• Dollar-costed measurement of carbon liability of, say, proven reserves of oil companies
• Dollar-costed assessment of carbon liability Value at Risk (VaR) for asset managers across all industry and energy types including renewables
It doesn't stop there: this company's unique IP and software products also feature:
• Corporate-level carbon risk metrics and scenario analysis that enables dollar-costed like-for-like comparison and prediction of financial risk exposures across all sectors.
• A powerful insurance loss and damage algorithm used to determine the global cost of disasters and that predicts the most likely proximities and timings of extreme weather-related disasters.
• Methodology that validates and calibrates carbon trading and taxation schemes, provides carbon price floors and helps rationalise low carbon investments and adaptation measures.
Background context in a nutshell:
Global warming, caused by CO2 emissions released into the atmosphere by burning fossil fuels, currently costs global GDP a staggering $1 trillion in damages p.a. Small wonder the UN, IMF and World Bank have all called for a carbon price: policy makers in government and corporations urgently need this price so they can account for the true cost to humanity of their decisions, activities and investments.
Additionally, currently traded prices, such as the EU Emission Trading Scheme, or taxes such as the UK Carbon Price Floor, cannot be projected into the future reliably whereas this company can project into the future (and that makes them particularly useful for risk managers, asset managers and pension fund managers).
Because this company's carbon prices are scientifically robust, they are future proof and tamper proof – beyond the scope of political diktat or market forces – and therefore are credible as well as defendable.
Validated against an independent study (Hsiang et al, 2017) they are well aligned to the broad consensus on carbon prices today and, uniquely, provide the right path forward.
https://www.weybrookbusinessbrokers.com/world-leading-carbon-pricing-specialist/?preview=%242y%2410%24.dHh1cR81ysbNrjFHxuNgeFhQkny1hIeiWdN6XQDUYz%2FiuB6HveRG
Enquire Today!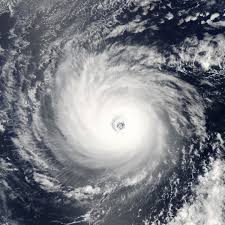 Business Overview
Full details on this listing are available once you have signed a NDA contract. Please contact us today to obtain one.
Enquire about this business, today!
51 Station Road
Gomshall
Guildford
Surrey
GU5 9NP
Rupert was an important member of the Jockey Club senior team as the business was restructured and made more customer focused. As MD of Epsom initially and then London Regional Director for the Jockey Club he brought a rigorous and objective approach and significantly improved the commercial and financial positions of the London Racecourses and the Jockey Club Racecourses business.
I have had the pleasure of working with Rupert for a number of years. Rupert stands out from the crowd as a man of integrity and someone whose word I have always found to be true. A good client for us and latterly a good friend.
Rupert is an extremely accomplished Senior Executive with significant experience across a range of multi disciplined companies. He is a man of integrity and his judgement, professionalism and analytical approach to problem solving makes him the ideal person to represent  sellers of businesses and finding the most appropriate buyers, I absolutely recommend him.
Why Choose Weybrook Business Brokers?
Every client we work with is hugely important to us, that is why we only work with a few select clients, once you are signed up we will concentrate on ensuring your business is sold to the right buyer. We will be alongside you throughout the process and will meet all potential buyers to ensure their suitability and we will accompany them on all site visits.
We will work very closely with all your advisers including lawyers, accountants and financing experts throughout the sale process. Our primary goal is to offer you excellent support and customer service throughout the process.
If you are looking to grow your business by acquiring a similar or complementary company, we will search out and make confidential contact with potential targets. We have a strong business network and contact can be made without causing conflict of interest