Running and owning a business is a dream held by many of us? There are two main routes the first is starting your own business from scratch and the second is to buy an existing business. As a broker, Weybrook helps to facilitate the second route!
The advantages of buying
By buying a company you will be taking on an existing business that if you have done your research is already successful in its marketplace and capable of delivering sufficient cash flow to fund your future aspirations. It also means that you can operate effectively from day one without having to experience pains of starting a company from scratch. The advantages include:•
A proven working business model
Existing product or service
Cashflow
Premises and equipment
Existing customers and suppliers
Employees that know the business
Systems and processes in place
Reputation and brand name
You are up and running without having to build  a business from scratch

Considerations
Taking on a business is a serious undertaking and will require a considerable commitment of time and capital. A buyer will be required to make a large investment up front, provide sufficient working capital to keep the business moving forward in the takeover period and beyond, plus be prepared to invest in parts of the business that may have been neglected or need stimulating to generate growth.
As a cautionary note, you should do considerable research into the company you are buying and the marketplace it operates in. Understanding the sellers' reasons for exiting is always extremely useful to a purchase decision.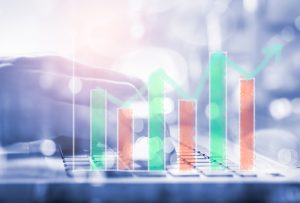 Deciding which business to buy
This is one of the most important decisions a purchaser will ever make, so it is worth investing time and effort into researching your target. Corporate purchasers will invariably have strategic reasons for making a purchase, which will guide their search. Private buyers and investors need to take into a number of considerations
 What sectors do you have expertise and interest in?
 What skill sets do you have and how do they match those requires to manage your acquisition?
 Do you have (sufficient) funding in place to fund the purchase of the business, including stock at value and provide working capital to keep the business operational in the takeover period and beyond.
 Will the business generate a sufficient return on investment?
Is the majority of your capital funding property or a working business?
Are you sufficiently committed to the business to drive it forward successfully and how does this fit in with your work life balance?
The employees are critical going forward
 Are the employees committed to staying with the company?
Is there a strong management team capable of managing the business day to day?
Are any of the customer relationships dependent on:
     current employees?
     the current owner and if so how are you going to hand over and protect            that relationship?
 Is the business located in the right area for you and is it relocatable if it isn't?• Do plenty of research – it is worth it.
Take a look here at the sort of businesses you can buy
The buying  process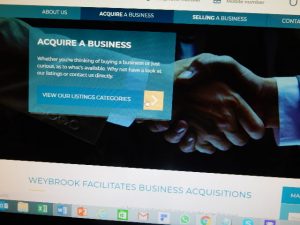 https://www.weybrookbusinessbrokers.com/acquire-business/
Information Request
Once you have decided that you are interested in a company, you will request information and will be required to sign an NDA (non-disclosure agreement). If the company is being sold through a broker these requests will be directed through the broker
Open negotiations
Once you have sufficient information negotiations can begin with the current owners and the parties can together to build a deal that will satisfy all involved. One of the first points of negotiation will be price, At this point initial offers are not legally binding.
Spend time formulating a plan to work towards so that everyone is pulling in the same direction.
Evaluate the business
This is the stage when you will do a full evaluation of the organisation; how it is trading and what assets does it have and what are they are worth to you. You may well be advised to use a  specialist accountant to provide relevant expertise in a certain field or industry that can help inform your offer.
The Heads of  Terms Agreement
This where you bring together the key elements of the sale into a single document. This very important in marshalling the deal and parties involved ,and is usually drafted by a commercial lawyer for the buyer.
It includes:
 Payment details,
 Responsibilities,
 Confidentiality
 Timetables and deadlines
 Completion
Due diligence
At this point in the buying process, you will be familiar with all the details about the company you are buying and the sales process. This is the stage where you bring in the professionals (lawyers and accountants)  to  do a detailed check/analysis covering
 The accounts and finances
 All legal documents including: leases, contracts, shareholder agreements
 Operations
Staff
 Business practices
The Sale and Purchase Agreement
Once due diligence is completed you will lawyers will finalise the Sale and Purchase Agreement (usually drafted by the purchaser's lawyers)This is the legal document that lays out the legal obligations of both parties and will signal the closing stage of the acquisition process.
Payment
The next step is payment as laid out in the Sales and Purchase Agreement. Depending on the scale  of the purchase there are a number of payment approaches:
Loans
Business Mortgages
Cash
Peer to peer lending
Investment ( this can involve relinquishing partial or substantial control)
        Angel investors
        Venture Capital
        Other companies
Private means
Larger acquisitions can involve complex financing from multiple sources.
Completion
Once the final documents are completed, contracts signed and payment agreement in place, the business acquisition is complete.
If you want to know more contact us on 07826 050690 or via this link