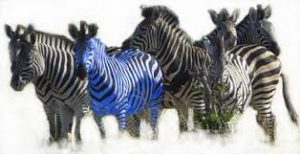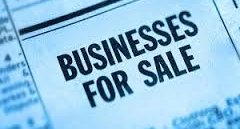 A question prospective clients always ask me, is what makes you different from the competition? It is very tempting to polish up a gilt-edged response and I guess to a certain extent I have.
My journey to becoming a business broker, has been a long one, I have spent over 30 years running and marketing businesses, along the road I have been involved in a number of M&A transactions, plus in 2007/8 I lead a team attempting to buy a brewery. We were a long way down the line, had a good business plan in place and indeed had an initial financing ready to go. The clue is the year and the credit crunch put paid to our funding. I had to walk away and then spent 7 years running racecourses for the Jockey Club, which gave me strong hands-on experience running businesses.
Throughout the period at the Jockey Club I had a burning desire to own my own business and when I left I embarked on a journey trying to buy a number of businesses. It was that experience that opened my eyes to the fact there is a gap in the marketplace for brokers that really do offer a good service. All too often I found my self in a position where not only was I poorly briefed, but so to were the potential vendors. Talking to those vendors a few key realisations dawned on me, firstly I am extremely interested in small and medium-sized companies; they all have fascinating stories to tell and have in most cases have built excellent businesses. Secondly, my business experience helps me to understand owners, to empathise with them and help them. Thirdly, most of them have no knowledge of buying and selling businesses and need professional help.
Once the realisation dawned on me that there was a gap in the market for good business brokers and that I had the experience and skills to do the role, I started to develop a business model. I did look at a franchise option, but felt that their model was restrictive and that my vision for providing the very best service would only be partly achieved, unless I created my own business brokerage. The first thing I did was invest in my skillset and in training to reinforce my experience and to ensure everything I do is authentic.
Authenticity is important to me so when we created Weybrook Business Brokers there were a number of key principles that we agreed that will underpin the business:
> Every client is important to us
> We will take time to get to know them and understand their business and personal goals.
> We will focus on achieving results – the majority of our remuneration is dependent on achieving a sale or purchase.
> We will work with a limited number of clients and not adopt a volume model.
> Our focus is on selling businesses, helping buy businesses and advising businesses how to prepare for sale,
>We will walk away if we don't believe we can achieve a sale
>We are with our clients from engagement to sale completion
> Our job is to make the transaction happen, we don't offer financial or legal advice. We work with commercial lawyers, accountants and financial experts to facilitate deals.
>We don't send clients to meetings unbriefed and attend all meetings, unless not required.
> We love what we do and therefore that will translate into offering our clients great service. If we care, it makes a real difference and we want to make a difference, whether it is finding the right qualified buyer for a communications agency, bringing to market a world leading carbon pricing specialist or helping a catering company achieve an exit.
>Professionalism, integrity and confidentiality drive our standards.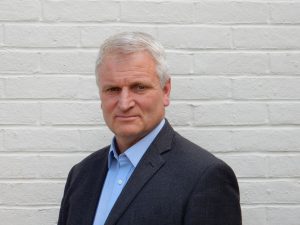 So to summarise I came to business broking from a strong platform, having run businesses and been through the buying process. I established Weybrook to provide a brilliant service to a small number of select clients. Our model is dependent on making transactions happen and not pocketing a large upfront fee. Above all we are in this business, because we love what we do, are interested in the businesses we work for and strongly believe that translates into offering an excellent and professional service.
Rupert Trevelyan
www.weybrookbusinessbrokers.com